On Saturday, July 11, 2015 a mysterious explosion at Galilee's Salty Brine State Beach injured two people. This explosion was suspected to be caused by a reaction between an abandoned copper cable located under the sand and an unusually large quantity of hydrogen in that location. The blast was accompanied by a large bang which witnesses said sounded like a grenade. The blast was so strong that it sent 60 year old Kathleen Danise nearly 10 feet away, landing in a jetty of rocks. She suffered injuries including bruises and two fractured ribs.

Author

Rhode Island natives, born and raised in the great town of Galilee.
Powered by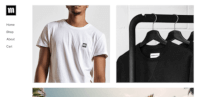 Create your own unique website with customizable templates.