On Tuesday, March 14th, 2017, a 100-foot tall wind turbine located in Galilee Rhode Island was toppled over by an intense winter storm. Strong winds snapped the turbines supporting metal structure in half. Along with the snow, strong winds, and toppled wind turbine, many of the households in Galilee suffered from a loss of power due to this storm. The turbine was reported to have toppled around 11:00 am. Shortly after, around noon, the town's loss of power followed.

Author

Rhode Island natives, born and raised in the great town of Galilee.
Powered by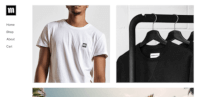 Create your own unique website with customizable templates.